Browse all the products!
There is more to love! Explore the full range of Girl Meets Glow botanical skincare.
See more
RESTORE REPAIR ENHANCE
Formulated for all skin types, Girl Meets Glow Botanical Face Oil restores and enhances your natural glow. 
Explore Oil Cleansing
Girl Meets Glow oil cleanser breaks down and removes dirt, makeup and excess oil, leaving you with skin that is clean but still has its moisture barrier intact. Many people try the cleansing oil method and never look back! How to oil cleanse: apply 1-2 pumps of cleansing oil onto dry face and neck. Massage for a few minutes and enjoy the lovely scent of geranium. Wet a washcloth with warm (not hot) water and ring out. Use the cloth to remove the oil. Follow with facial mist and facial oil.
Shop
Created with Intention
"In a world of corporate greed, Girl Meets Glow is a product that is actually created with pure intentions: to feel happy and beautiful and to share that feeling with others! With a motive like that you know everything that goes into it will be good, from the ingredients to the business practices. Here is something you can enjoy without harming yourself or others, so nourish your skin and spirit and be happy!"
I'm addicted!
"I am addicted to my Girl Meets Glow serum. It balances my skin and lives up to the name. My skin glows in the morning after sleeping with it on my skin. It also smells amazing!"
Works well for multiple skin types.
"As a freelance makeup artist, anything that I can add to my kit that works well for multiple skin types is a bonus. I love that Girl Meets Glow is a product I feel comfortable using without the risk of reaction or use of harsh chemicals. Having personally benefitted from the use of oils on my skin to clear cystic acne, I now recommend to all my clients the addition of natural oils to their daily regime, and Girl Meets Glow perfectly fits that need."
I use it twice a day!
I use it twice a day! It's my ride or die!!!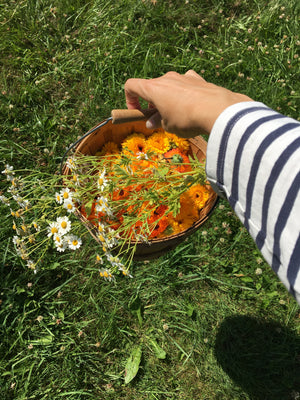 Gift Cards
Sale price Price $10.00 Regular price Unit price / per